Data protection in practice
European data protection basic regulation - consequences for universities
Lecture by Werner Hülsmann on "Data Protection in Practice" on Monday, 3 July 2017, at 16.00 in E5.333
The basic data protection regulation (DSGVO) announced in the EU Official Journal in May 2016 will become directly applicable on 25 May 2018 to all companies, institutions and other bodies that process personal data, and thus also to universities and colleges. The main data protection principles known from the data protection law in force to date will be retained. However, there are also changes to be taken into account, such as postponement of tasks, extended rights of data subjects, more comprehensive documentation obligations, higher fines. In addition, risk assessments for processing operations will become the rule.
What do these changes mean for the University of Paderborn? What effects do they have on research and digitisation projects? Data protection expert Werner Hülsmann will present the consequences of the DSGVO for universities and colleges on Monday, July 3, 2017.
The event will be presented by the data protection officers of the University of Paderborn in cooperation with the InnoVersity project and the IMT.

To the speaker:
Werner Hülsmann is deputy chairman of the German Association for Data Protection (DVD) e.V. He studied computer science with a focus on data protection law and was head of the technology department and research assistant at the State Commissioner for Data Protection of the Free Hanseatic City of Bremen between 1992 and 1999. Since 1999 he has been an independent data protection consultant and since 2004 a recognized data protection expert. Since 2013 he has been intensively involved with the DSGVO and blogs on dsgvo.expert.
More information on the speaker at https://datenschutzwissen.de/ueber-mich/.
Past events:
24 May 2016 - Lecture "Privacy by Design and Privacy by Default

Lecture by Kai-Uwe Loser on data protection on Tuesday, 24 May 2016, at 16.00 in J2.213

Digital always means data: In the age of digitalisation, the issue of data protection is becoming increasingly important. And not only for companies like Google and Facebook. After all, topics such as learning analytics and digital work are becoming increasingly important, especially in the area of teaching and studies. Apps, learning platforms and other digital tools diligently collect data from learners. But which data must necessarily be collected? What must be taken into account when designing systems?

Due to upcoming EU data protection regulations, certain technical options for system architectures will have to be considered in the future that can be classified as data protection-friendly. On 24 May 2016, Kai-Uwe Loser will address the topic of 'Privacy by Design and Privacy by Default' and ask how the new directives can be implemented in practice. Which technical options are already established as privacy enhancing technologies? Which options are still under discussion?

The computer scientist Kai Uwe Loser, Dr. rer-nat, is the appointed official data protection officer of the Ruhr University Bochum and the University Duisburg-Essen. He is also a certified data protection auditor (TÜV) and is on the board of the professional association of data protection officers (BvD).

More information about the lecturer on the RUB website.
Contact
Information and Media Technologies Centre (IMT)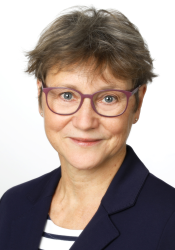 More about InnoVersity